GESARA news
---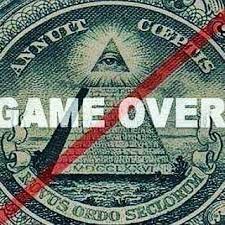 Best articles
The Great awakening. Transition to Greatness.
Read More
---

Most recent
NESARA GESARA facts happening right now.
Read More
---
GESARA articles
Amid OBAMAGATE is unleashed, governments worldwide are stepping down as their politics wobbles.
Angela Merkel stepped down and a messy race to succeed the chancellor after the upcoming election this September.
Dutch government resigns over child benefits scandal.
Estonia prime minister Juri Ratas resigns, Kaja Kallas asked to form the government.
Italy government in crisis as Renzi ministers resign.
Kuwait cabinet members resign amid a dispute with Parliament.
Updates soon. Stay Tuned.
Details:
www.politico.com
Remember when Trump said we would have a Giant Voice in the future?
This is the post that got Trump booted: The 75,000,000 great American Patriots who voted for me, AMERICA FIRST, and MAKE AMERICA GREAT AGAIN, will have a GIANT VOICE long into the future. They will not be disrespected or treated unfairly in any way, shape or form!
Voice of America, a news outlet now controlled by his loyalists, will now be their communication channel.
Secretary of State Mike Pompeo delivered remarks on Monday at Voice of America headquarters in Washington DC.
Secretary of State Pompeo slammed the anti-democratic tech giants in the US and the Chinese Communist Party.
Details:
www.thegatewaypundit.com
The US Federal Communications Commission, Enforcement Bureau, Reminds EAS Participants of Compliance Obligations.
FCC issues enforcement advisory reminding Emergency Alert System participants of compliance obligations, including ensuring alerts are accessible to people with disabilities.
The storm is upon us. We are ready now!
Details:
www.fcc.gov
On January 5, 2021, Donald Trump signed into law H.R. 6192, the "1921 Silver Dollar Coin Anniversary Act," which requires the Department of the Treasury to mint and issue coins in honor of the 100th anniversary of the completion of coinage of the Morgan dollar and the 100th anniversary of the commencement of coinage of the Peace dollar.
The Act does not call out any mintage limits, only that the coin is authorized to be sold in 2021 and that the coins will have the exact same designs of the 1921 Morgan and 1921 Peace dollar coins.
$1 Silver Coins. The Secretary of the Treasury shall mint and issue $1 coins, each of which shall:
(1) weigh 26.73 grams;
(2) have a diameter of 1.500 inches;
(3) contain not less than 90 percent silver;
(4) have a reeded edge.
Sources
www.congress.gov
U.S. Representative Thomas Massie vows to reintroduce HR24 to audit the FED along with 40 original cosponsors, as soon as he is sworn in.
The FEDs have never ever been audited. Now that the Feds are under the control of the Treasury, this could easily happen!
If this audit does happen this will be such a huge step leading to the GCR/ Gold Standard!
Sources:
www.congress.gov
,
twitter.com
On Friday, January 1, 2021, the President signed into law: the "STORM Act," which authorizes the Federal Emergency Management Agency to provide capitalization grants to States to establish revolving funds to provide hazard mitigation assistance to reduce risks from disasters and natural hazards.
S. 3418, the "Safeguarding Tomorrow through Ongoing Risk Mitigation Act".
Sources:
www.congress.gov
,
www.whitehouse.gov
2020 has been an unpredictable ride through the pandemic, and many more difficulties that had made living life quite hard for people across the globe. But as we near the end of this year, we all should accept the fact that with every passing year, one should leave behind the bad memories and mistakes. So now, as we embrace the upcoming year, 2021, let us all be positive and cheery with shining spirits and aspirations for the future. We should vow to not let the negative times affect us in looking forward to the future and working hard to achieve our dreams and ambitions. So, let us all embrace the new year with much-needed hopes and happiness.
I recorded a video with our 2020 retrospective. Best Regards!
Video:
Youtube.com
Cross-border payments network Ripple (XRP) has become part of the ISO 20022 Standards Body, its first member focused on distributed ledger technology (DLT).
Former SEC Chairman Jay Clayton dropped a legal airburst bomb on Ripple. A few short days before leaving the position, Clayton filed a lawsuit making claims that are at least, suspect because of timing.
What possible motivation could there be for shaking all retail investors out of XRP, and tanking its price? Perhaps it has to do with the actual function of Ripple. Ripple is a major contender for replacing the central banking SWIFT system for international transfers.
First Pretrial Conference for Ripple and SEC to Take Place on February 22.
Sources:
gesara.news
,
www.youtube.com
,
u.today